When we think of electric cars, we tend to think of the futuristic BMW i8 or the huge (and still futuristic) Tesla's.
And while they are still a huge part of the electric car market, they are also now joined by the smaller city cars.
An electric city car is a perfect combination. Short journeys in and around the city mean you are never far away from a charging point, eliminating range anxiety. Plus, think about how much good you are doing for the environment, not to mention your wallet when you don't have to fork out for fuel and/or congestion charge.
But which are the best electric city cars?
In this article, we take a look at our top city cars that are 100% electric.
Nissan Leaf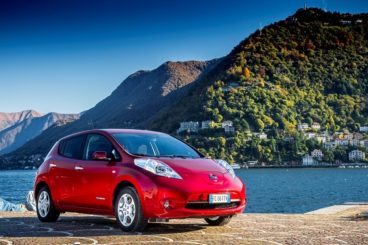 Since its introduction in 2010, the Nissan Leaf has become one of the best-selling electric cars. It has since been refreshed of course, and now includes a battery that has an impressive range of 155 miles. It's quite, comfortable, and pretty inoffensive in its looks. So, even those who have found electric cars slightly odd looking in the past can feel comfortable in a Nissan Leaf.